If you're hosting any kind of keynote speaker event, whether it's for a business, a fundraiser or any other purpose, you're naturally looking for ways to make the event as successful as possible. There are several concepts you might be looking into down these lines, and having an idea of your plan heading in will help you create the ideal event.
Sekou Andrews is among the country's most well-known motivational speakers, providing services like spoken word artistry, poetry and more to a huge range of different entities and event types. If you're hosting an event involving Sekou or any other prominent keynote speaker as a central part of the event, what can you do to optimize the event and get the absolute most out of it? Here's a basic primer.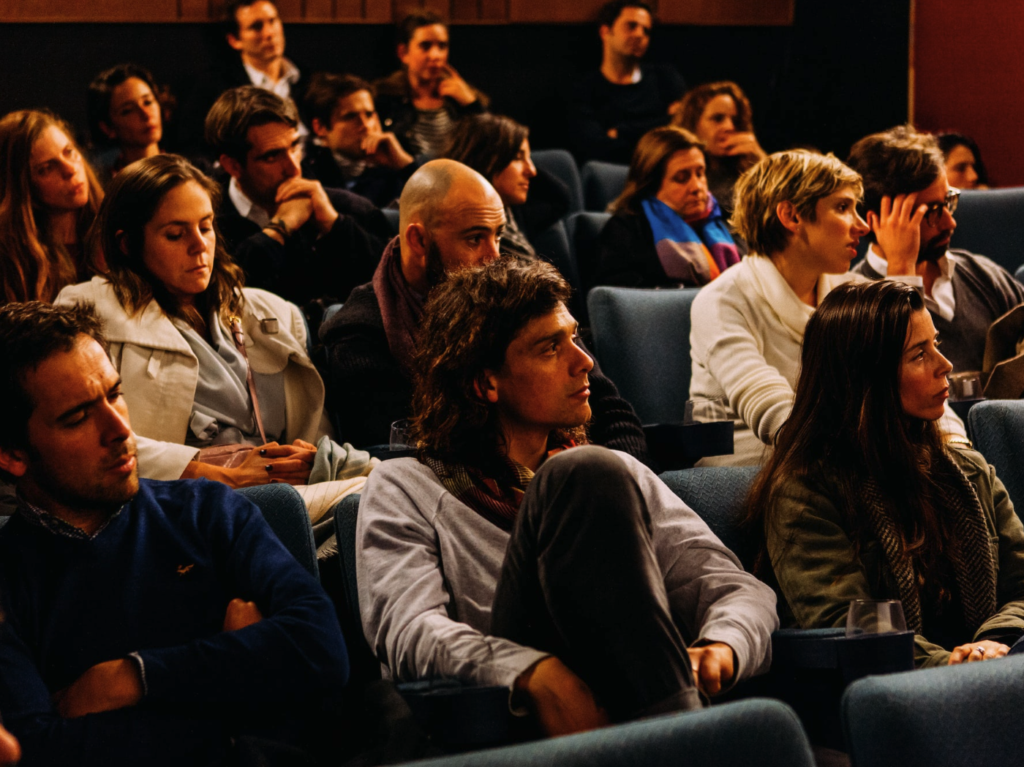 Utilizing the Ideal Venue
One of the first and most important steps in event planning is finding the perfect venue. It's not just a case of finding a place with enough space to accommodate your crowd size; you need to also make sure that the venue meshes well with the image and atmosphere you're trying to create.
If you're hosting Sekou Andrews for a business conference, for example, you might want to consider a more modern, sleek venue that can accommodate a large crowd and has plenty of space for breakout sessions and the like. On the other hand, if you're looking to have Sekou provide poetry services for a more intimate gathering, you might prefer a smaller, more quaint venue that provides a warm and inviting atmosphere.
No matter what kind of event you're planning, make sure you sit down and consider what kind of venue will be best both for the keynote speaker's performance and for the overall atmosphere you're hoping to create.
Creating a Web Page
Whether your event is a one-off, a yearly tradition or something in between, it's always a good idea to create a web page for it. This gives you a centralized place where people can go to learn more about what your event is all about, see who the keynote speaker will be and get information on how to buy tickets or RSVP.
Your event's web page doesn't have to be anything fancy; a simple, straightforward page with the relevant information is all you need. Just make sure it's easy to navigate and that all the essential information is prominently displayed.
If you're not sure how to go about creating a web page, there are plenty of resources and tutorials available online that can walk you through the process step by step.
Coordinating with the Speaker
Once you've got your venue squared away, it's time to start thinking about logistics and coordinating with your keynote speaker. If you're working with Sekou Andrews or another well-known speaker, they'll likely have a team of people who will help handle all the logistics and planning.
However, even if you're working with a smaller, less well-known speaker, it's still important to coordinate with them in advance to make sure everything goes smoothly on the day of the event. Make sure you have a clear understanding of their needs and requirements and that everything is confirmed in writing.
It's also a good idea to touch base with the speaker a week or so before the event to go over any final details and make sure they have everything they need.
Social Media
Marketing the event is one of the most important aspects of event planning, and social media is one of the most powerful tools you have at your disposal. Make sure you create a hashtag for the event and start promoting it well in advance.
When the event gets closer, start ramping up your social media activity even more. Post regular updates on the event's progress, share photos and videos of the speaker in action, and do whatever you can to get people excited about attending.
On the day of the event, make sure you're actively tweeting and posting updates; live-tweeting or live-streaming the event is a great way to generate even more interest and excitement.
Personal Invites to Influential People
If you know you'll be inviting some influential people to your event, it's always a good idea to extend a personal invitation rather than just sending a generic email or social media invite.
A personal invitation shows that you're willing to go the extra mile to make sure they attend, and it also gives you an opportunity to briefly explain what the event is about and why you think they'll enjoy it.
Even if you don't think they'll be able to attend, it's still worth extending a personal invitation; you never know when someone might surprise you.
Consider Drawings or Other Games
Keeping people engaged during a keynote speech can be difficult, especially if it's a longer event. To help keep people's attention, consider doing drawings or other games throughout the event.
For example, you could have people text in to enter a drawing for a prize, or you could do trivia questions with prizes for the winners. These kinds of activities can help break up the monotony of sitting and listening to a speech, and they can also be used to promote your event or product.
Just make sure you don't do anything that's too disruptive or that will take away from the keynote speaker's message.
For more on how to optimize any event featuring a keynote speaker and get the absolute most out of it, or to learn about any of Sekou Andrews' speaking services, contact our team today.