THE LAST JOB I HAD WAS
"SCHOOL TEACHER".
5th Grade. South Central. Los Angeles. And as the son of two college professors, it's no surprise that I stay committed to education.
When I left the school classroom, I knew it was for a more global classroom.
One that began with 5 words:
After years of being asked that question, I realized that I was inspiring people but I wasn't showing them how to be inspiring to their communities.
So I've returned to teaching.
If you're ready to invest in becoming more compelling, more influential and inspiring in all you do, then please… sit up in your chair, take out your No. 2 pencils, and open your life's story to the "BE INSPIRING" chapter.
Mr. Andrews is back …and class is officially in session.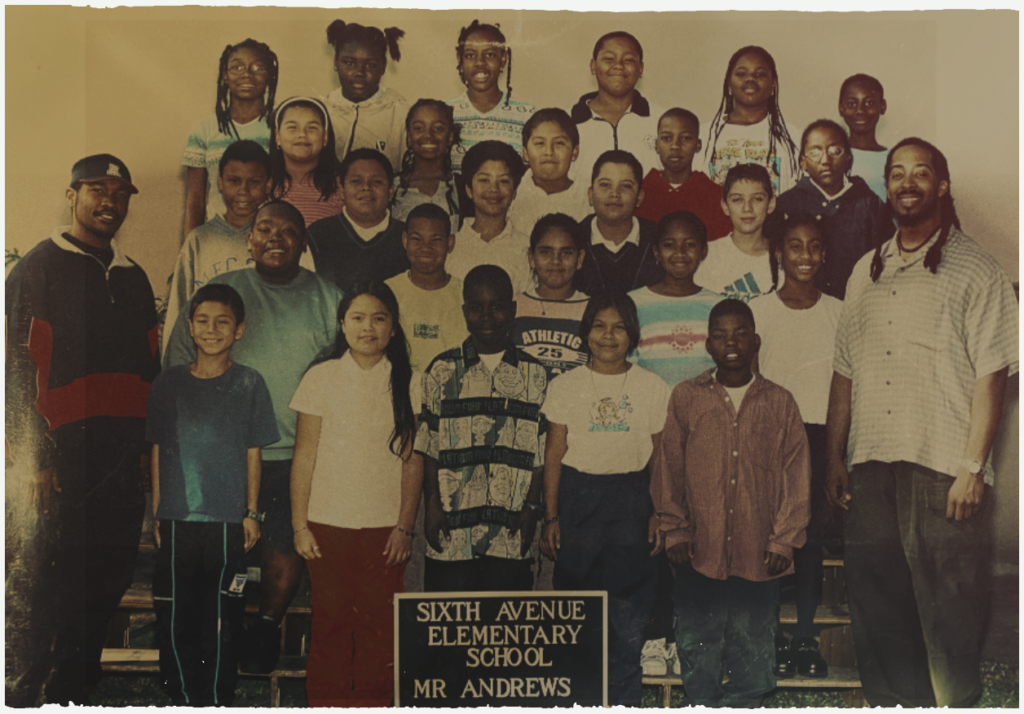 Sixth Avenue Elementary School