Rockstar Presenter Skills Can Be Yours
RAISE YOUR SPEAKER SWAGGER!
Ok, let's get personal. This is Sekou… I'm giving my copywriter the rest of the day off so I can talk to you directly. I'm sure one of the first things you're wondering is… really? A poet is going to teach me how to be a successful, engaging and well-paid speaker?... Really? My answer is emphatic "Yes!"
My speaking fees range from $15,000 to $40,000 per speech!

My typical clients are leading conferences and Fortune 500s like Google, TEDMED, General Mills, Viacom and Nike!

I created a new, cutting-edge category of speaking called

Poetic Voice

that fuses inspirational speaking with spoken word poetry!
And here's my pretty little secret…
I NEVER trained as a speaker!
How have I been so successful as a speaker? I trained as a PERFORMER, and I apply that training to my business speaking.

What else moves us like powerful performances? That play that left you in tears. The comedian who left you in stitches. The concert that left you singing along for days after. This is the power of a mighty performer. Why? Because performers tend to harness ALL of their communication power, whereas speakers tend to rely primarily on their words.
A STORY IS ONLY AS GREAT AS ITS TELLER.
Your content is only as powerful as your ability to deliver it powerfully. So STAGE MIGHT: Confidence & Connection focuses on the
delivery

of your message. Don't worry if you haven't yet created the most powerful speech. Someone once told me "Sekou, your words are great, but there's something about the presence you have on stage… I could listen to you read the phone book and be wowed!"
In just 4 dynamic, fun, power-packed webinars I'm going to teach you how to rock a phone book- meaning make even the most mundane content 10x more powerful using the same Stage Might techniques that have catapulted my speaking career to new heights. When you apply them to your great content, it amplifies your confidence and connection on stage, whatever your stage is.
Stage Might is perfect for you if you want to ROCK your:
Professional Speech
Network Marketing
Sermon
Boardroom presentation
TED Talk
Community Organizing
Investment Pitch
Sales Presentation
Training Sessions
Book Tour Speech
Seminar/Workshop
Keynote Speech
On Camera Presentation
Webinar
Ignite Talk
Speaking/Forensic Contest
Classroom lecture
Sales call
Sales pitch where you're sweating bullets for fear of losing the deal
PTA meeting where you feel like all those other mothers are judging you
Paid speaking engagement where you've been asked to do the same speech you've done so many times you might just throw up at the mere mention of it
Wedding toast where you've got one last chance to impress your new in-laws after last year's "incident"
Basically, if you open your mouth, and words come out, and go into the ears of people you want to inspire, enroll, impress, then you need to UNLOCK YOUR 85% with Stage Might: Confidence & Connection.
GET MIGHTY!
Take advantage of this special offer now!
STAGE MIGHT:
Confidence & Connection speaker training program
(virtual program)
Course Outline:
WEBINAR 1 - BRINGING YOUR PRE-STAGE MIGHT"
* "Give Nervousness A W-2 (Make It Work For You)"
* Create Your "Rockstar Rituals"






WEBINAR 2 - ROCKING YOUR "2 MINUTE MIGHT"
* "Calibrate the Room"
* "Tell It With Your Body"






WEBINAR 3 – MASTERING YOUR "MINI MIGHT"
* "Act Naturally"
* "Minimum Stage, Maximum Wage"






WEBINAR 4 – PERFORMING YOUR "MENTAL MIGHT"
* "Own The Room"
* "Hardwire Your Memory"
$1,297 Value
Normally $897
Available today for

$697
**Or in 3 payments of $250. $250 down,
and $250 every 2 weeks for 30 days (3 payment total is $750)
Confidence & Connection is the first module of the Stage Might Curriculum. In this module you receive:
| | |
| --- | --- |
| | 4 empowering, educational and inspirational webinars (1 per week) |
| | Video examples to study |
| | Printed curriculum materials |
| | "Own-work" assignments (work you do on your own to help you own what you do) |
| | Exclusive poetic voice presentations from Sekou |
| | Unlimited access to all course materials |
| | Interviews with unique authorities in the performance, sales and speaking industries |
| | Access to the private Facebook Group to learn from and share with peers |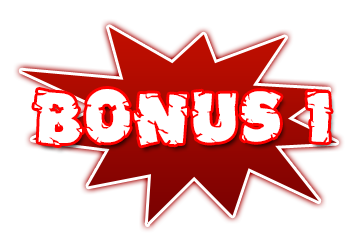 Extra Webinar!

For making the decision to take your speaking skills to the next level and get mighty, I want to make sure that you are completely equipped for success. So I'll give you a free bonus webinar called "Jumpstart Your Stage Might", that helps you understand the principles and techniques behind the course, and helps you prepare for maximum success.

In this bonus jumpstart webinar, you'll learn:
| | |
| --- | --- |
| | How you will track and measure your success during the course |
| | The balance between content and delivery in Stage Might |
| | The importance of speeches that "live strong on the page, but come to life on the stage" |
| | How to bring out what is uniquely you in your speaking and storytelling |
| | Why training to PERFORM your speeches will improve your value as a speaker |
| | To get comfortable being uncomfortable so that you can grow as a speaker |

If you join my Stage Might program as a student, I want to make sure you get as much inspiration from me as you can possibly handle! So if you invest in the program, I will also throw in my
AWESOMATION COMPILATION for FREE!

This is a compilation of some of my most powerful spoken word audio recordings. If you've ever seen me live, you have likely seen one or more of these powerful pieces woven into my speech.

Poems include:
| | |
| --- | --- |
| | The Fortune Teller (presented for clients such as Johnson & Johnson, XPrize, TEDx) |
| | When I Grow Up (presented for clients such as Oprah Winfrey and Barack Obama) |
| | Be Voiceful (presented for clients like eWomenNetwork, NASPA, PowerNetworking) |
| | New Money (presented for clients like TEDxWallStreet, Conscious Capitalism) |
| | Sekou's Believe It Or Not (from award winning CD Poetic License) |
| | And The Awesome Anthem, one of Sekou's most popular poems and videos featuring Quincy Jones, Tim Ferris, Norman Lear, and more! |



This compilation will keep you smiling, growing, believing, and inspired every day! And it's yours for FREE for joining my community.
You are about to unleash a new found as a communicator.
True STAGE MIGHT is finally within your reach.
Welcome to your 85%!
2014 © SEKOUANDREWS. All rights reserved.